G'day guys,
A little while ago Evie and I spent a few days at Lake Waruma near Eidsvold. Beautiful place and a free bush camp. Beauty!
We got there about 8.30pm and set up in the dark. The grey nomads really like this place apparently so we did real well to get a spot so close to the water's edge.
Sunset from our camp the next day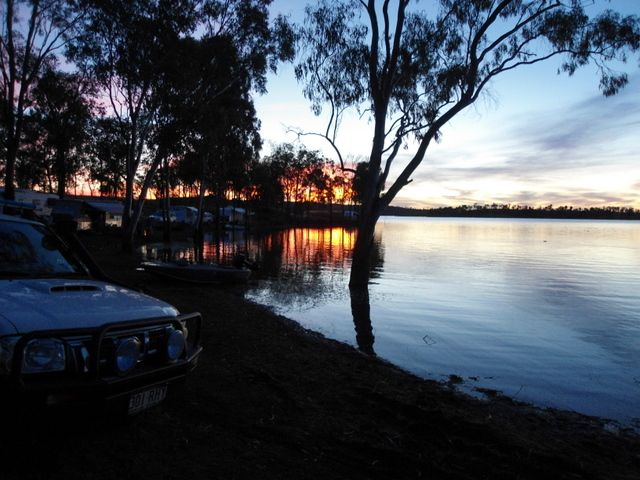 One can see some of the nomads caravans in the back ground.
The camping spot here consists of several small bays on the shore of the lake and every bay had a stack of real flash camps set up. I think our American cousins call them trailers but we call them caravans. There is plenty of good shade for the hot days and many of the sites are relatively flat to set up camp on. We were both very tired so for the first couple of days just sat around the camp and going for short paddles and walks. Geezer camping - gotta love it!
Entry track into our camp spot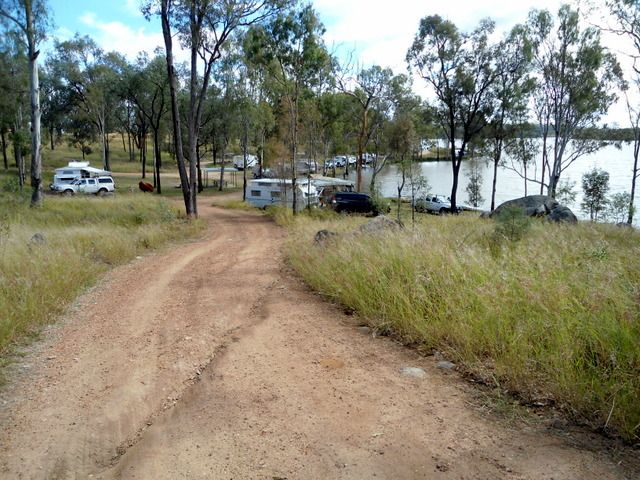 'nutha view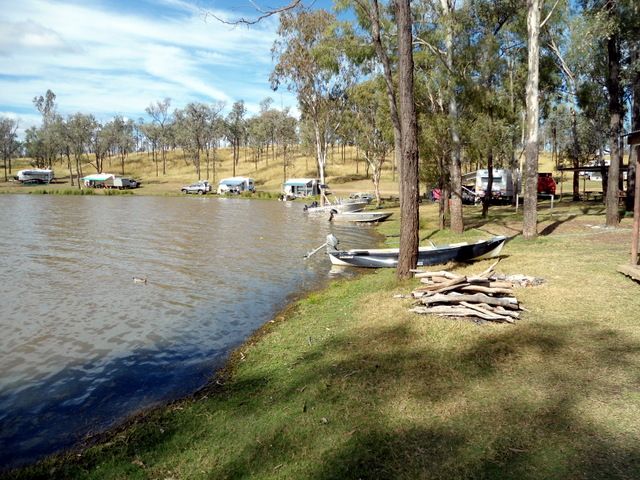 we made friends with some other geezers who went out every day to check their crayfish traps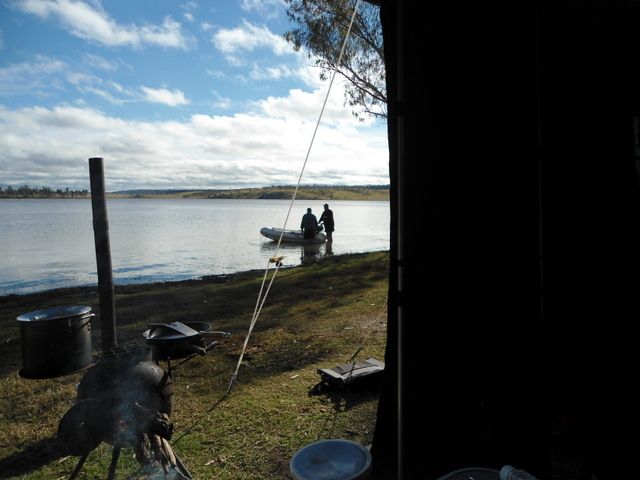 but for the most part, we just kicked back at our camp and watched and fed the wildlife