Its that time again. Time to build another boat! Well...a canoe that is.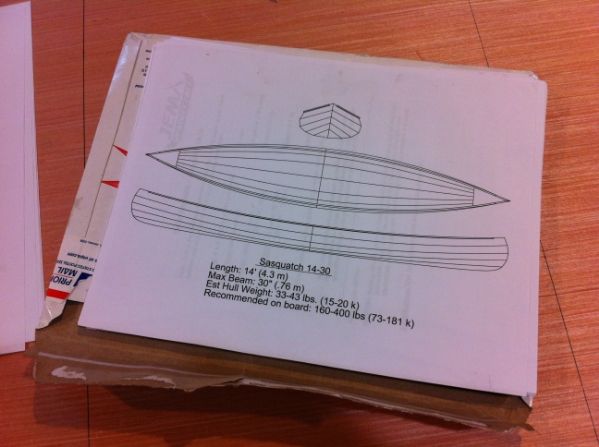 Got started on the lofting right away. Of course I did all the work on the floor. I would not advise this.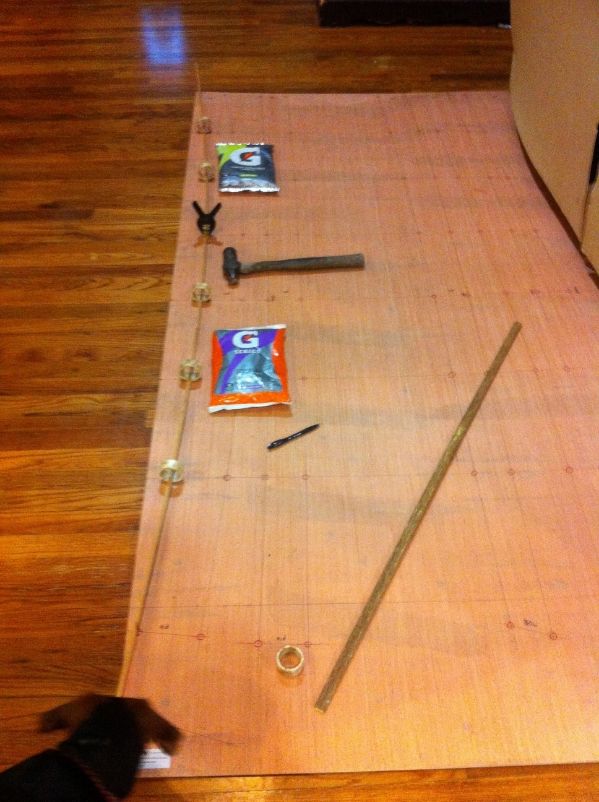 Had to use large packets of gatorade to help hold the wood flat.
Its at about this time that my wife says "I want you to build me a canoe also"
I had to stop an gather myself together
So this is going to be a 2 canoe build, a pair, a his and hers, a matching set.
We went to Boerne Tx and got 7 sheets of 1/8" luan. They had 65 sheets in stock and we had to dig through about 35 to find 7 really good ones.
I am happy with the quality of this wood. I like the dark veneer.