Posts: 143
Joined: Fri Jan 05, 2007 2:21 pm
Type of boat I like: <-- Please read instructions to the left and delete this text. Then, tell us what type boat you like! :-)
Location: co.durham U.K
Awesome
All The Best
Zeb
Posts: 197
Joined: Mon Sep 12, 2011 6:29 pm
Type of boat I like: JEM Trapper by Matt
Location: Chicago
Contact:
tw541 wrote:Thanks for the kind comments.

Les , The top panel of this canoe is on a pretty good angle. Both gunwales are flat against the plywood panel. This picture should show what I mean. The canoe is upside down right now while I work on the bottom, but I held the camera upside down under it to get this picture.

...
THANKS TERRY ... I MUST SAY YOU ARE A WOODWORKER PAR EXCELLENCE..
Les Richard Forgue
Posts: 73
Joined: Thu Feb 28, 2008 8:19 pm
Type of boat I like: All boats
Location: Mountain Home, Arkansas
This canoe kind of got put on the backburner for a while. We have been trying to finish up a big remodeling project and build my wife an art studio at the same time. I have recently gotten a little more done. I am pretty much finished with the outside. I decided to go with paint on the bottom.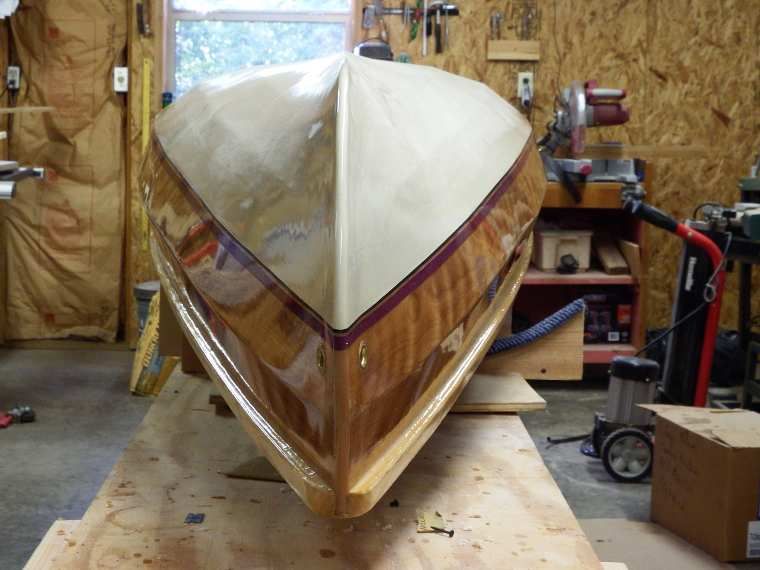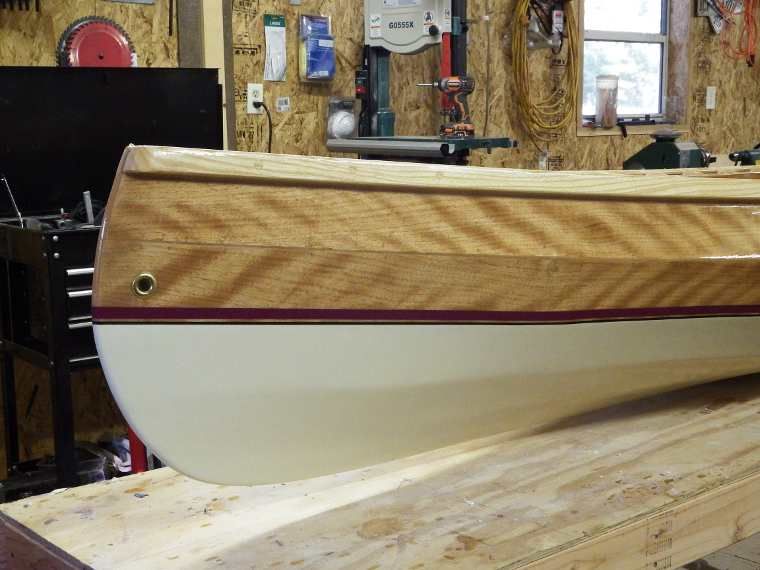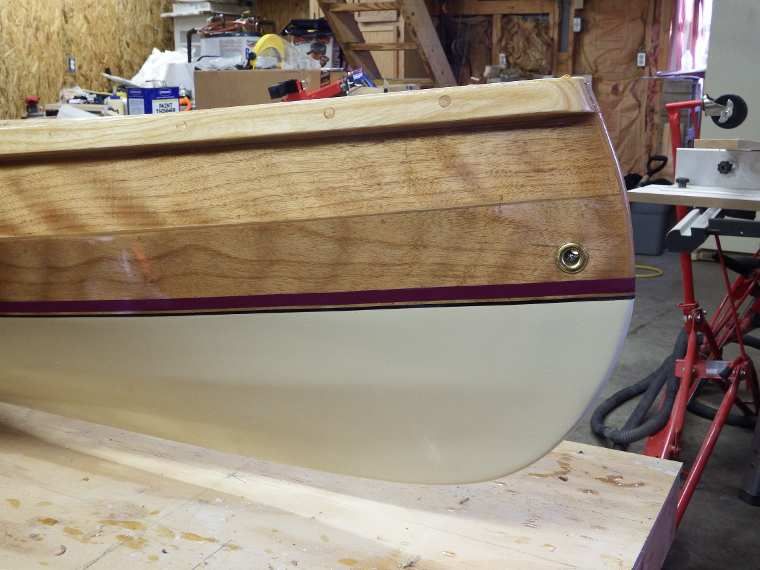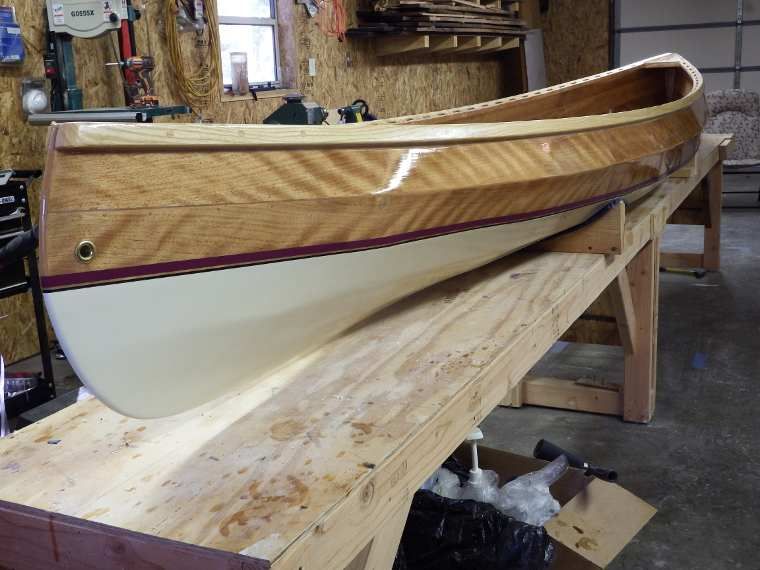 I still need to install thwarts and seats, and varnish the inside. The plans call for two thwarts for this canoe, and I am undecided where they need to go. I am concerned that wherever I put them will be in the way of the seats final location. We have used pirogues in the past but this will be our first tandem boat. I am unsure of the seat placement. I will use temporary seats until we decide where they need to be permanently.
I have read in a popular canoe building book that the rear seat should be as far back as possible. I would prefer to sit in the back, but I outweigh my wife by about 100 lbs, and it may be hard to trim the canoe. I know how to calculate the seat placement to balance the boat, but I haven't figured how to make it work with me in the back, unless I am closer to the center.
The thwart placement is what has me most concerned. I may try to come up with some moveable thwarts to use temporarily until I decide on a permanent placement.
Terry
Design Reviewer
Posts: 1272
Joined: Sat Jun 19, 2004 11:08 am
Type of boat I like: Wood boats .
Location: Somewhere around Central Florida
Contact:
"WOW" Terry you sure out did yourself , that is one Good Looking Canoe.
Chuck.
Remember:
Amateurs built the Ark...... Professionals built the Titanic
Visit some fine paddlers at
The Southern Paddler
Site Admin
Posts: 4915
Joined: Fri Jun 18, 2004 8:14 pm
Type of boat I like: Wooden
Location: Greensboro, NC
Contact:
second what Chuck said. Nice! Love those "tiger stripes" in the wood.
-Matt. Designer.