I'm embrassed to see it's been over 5 years since my last post and I haven't been back to let Matt know what a great time we have been having with our little Issaquah, it is definitely the most used craft in our fleet usually in the water at least twice a week when the is no ice on the lakes.
This year (2014) we undertook our longest camping trip to date from Nova Scotia across Canada to British Columbia one of the most scenic areas in north America the plan was to spend as much time as possible in the back country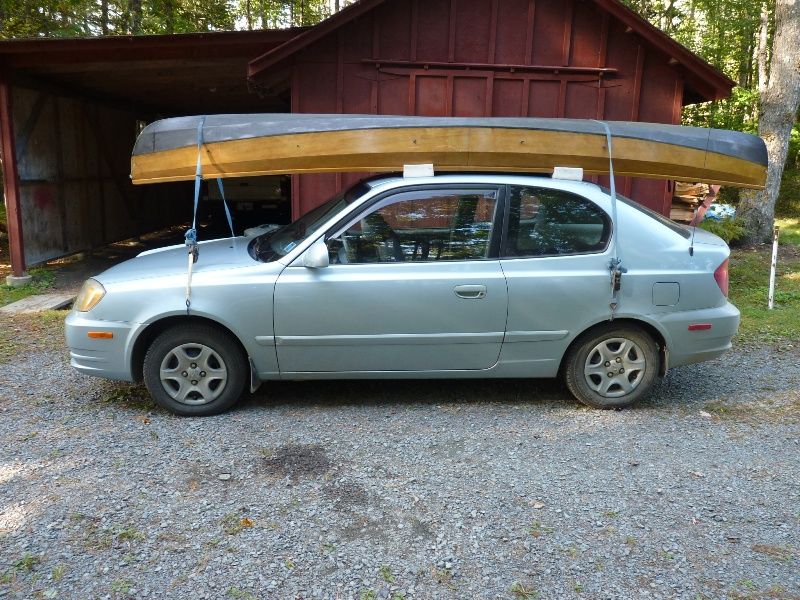 Our little car loaded up for what turned out to be a 4 month 20,000KM trip, fortunantly we are backbackers so the was lots of room for our gear and the dog. Gas milage was about 50mpg (imperial) with out a head wind and resulted in lots of spontaneous side trips.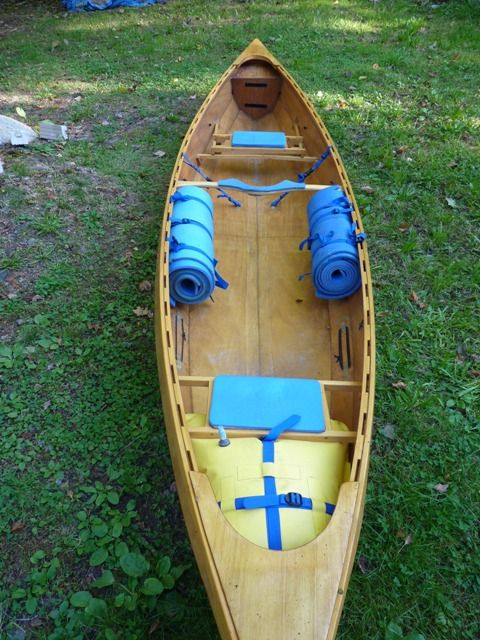 Since we usually travel on our own self rescue was an important consideration, the bow bouyancy compartment was increased to about 1 cubic foot and a stern bouyancy bag added, the 2 foam pads rolled up adminships have about 30lbs bouyancy each and can be strapped either inside or on the outside of the canoe turning it into a fairly stable raft, test have shown we can re-enter sit and paddle the swapped canoe fairly easily with the pads either in or out although, out is naturally more stable. Our gear is in waterproof packs and is strapped behind the front seat it should add about another 200lbs bouyancy although we have never tested it.
This was our first planned paddling destination, Kananaskis in the Rockies, it seems late May is too early.
Fortunately we found some water at a slightly lower elevation, although the water bottles still froze that night.
We quickly moved on, this was Emerald Lake in Yoho National park we managed to beat all the tourist and had it to ourselfs.
After a couple of hours on the water we got back to the launch site to find it covered with tourists pointing cameras at us, the joys of having a light craft that you can quickly throw in the water and get away from the crowds to the best spots.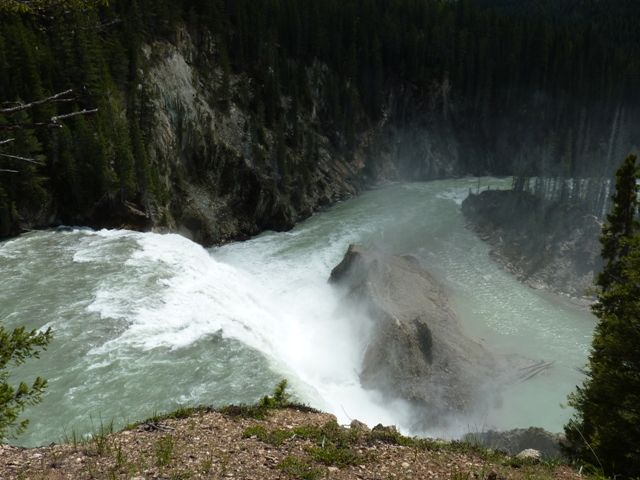 The is a lot of class 5 and above water in the area.
Wapta Falls just down the road from Emerald Lake.
Another days drive and we arrived at Sechelt Inlet
http://www.env.gov.bc.ca/bcparks/explor ... s/sechelt/
our first planned 5 day backcountry trip, notice the weather, we had incredible weather all summer and had only about 6 hours rain.
Loaded up on the way to our first campsite, it might be the ocean but weather patterns are typical of the large lakes.
A perfect way to unwind after a 10 day drive across the country.
The BC coast is the land of big trees these are the small second growth the large ones fell to the loggers years ago although I'm sure they would like these they are protected in the park.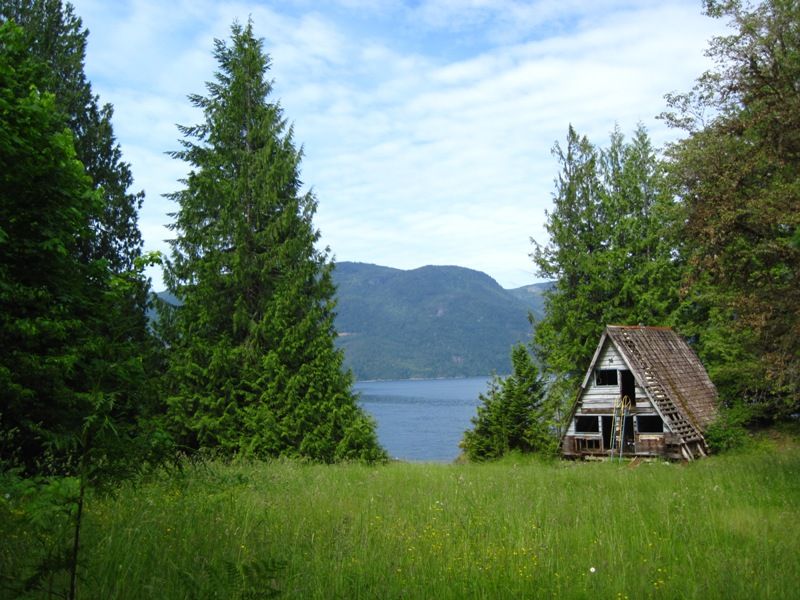 Abandon camp
One of the old giants, the slot cut in the stump is for boards the loggers stood on to cut the tree down with a hand saw.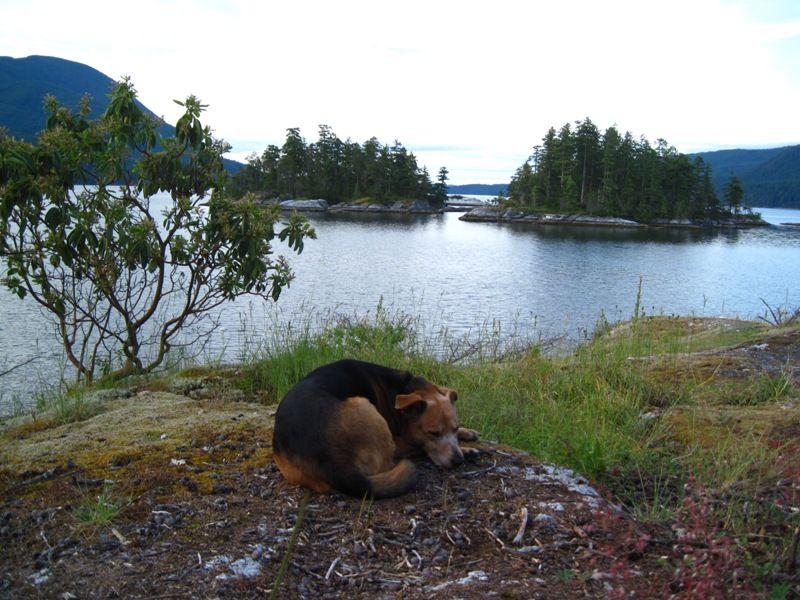 Kunchin Point campsite and a tired dog.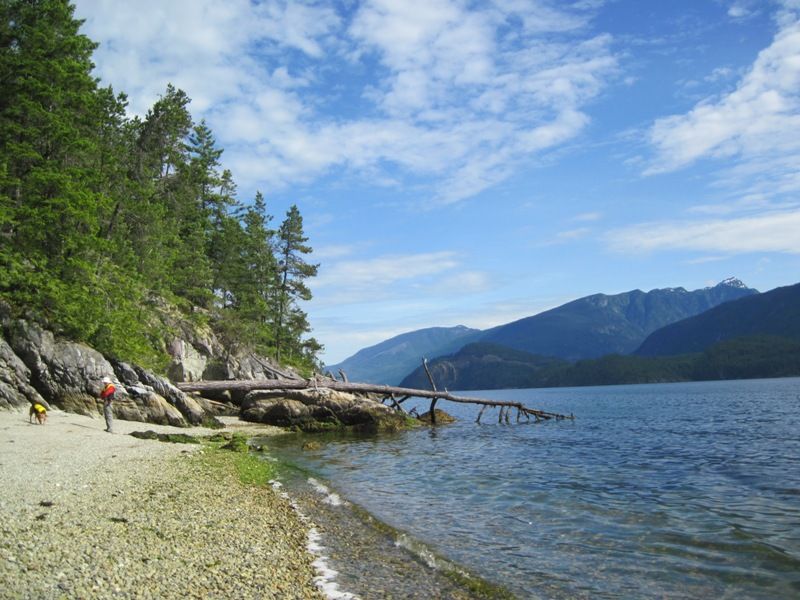 Another campsite to ourselves, the campsites have basic facilities (outhouse, picnic table and pad) and are free, we only had to share once on this trip.
A quick trip to civilization for food and we headed of to the Powel River Canoe route
http://www.canoeingbc.com/canoeroute.html
The end of another portage and very thankful for a lightweight canoe.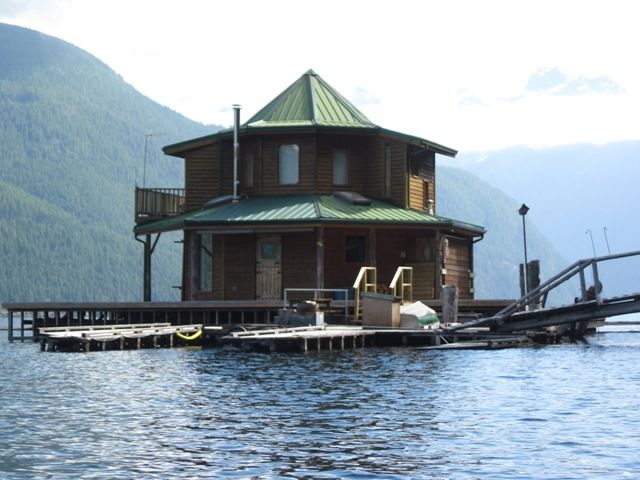 The last and largest lake in the chain (Powell lake) is lined with float houses in places, most constructed on log floats, some attached to land some not. Most of the land is very steep and landing is difficult.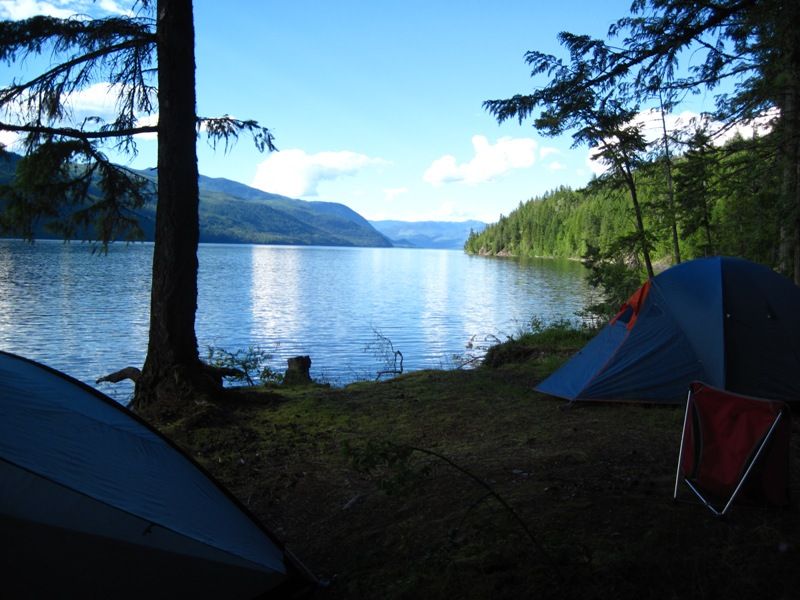 The next few weeks were taken up with family affairs and visiting before we headed back into the southern interior and meet up with kayaking freinds who knew the best spots, this is our first campsite on a 4 night trip on Adams Lake.
http://www.env.gov.bc.ca/bcparks/explor ... lk_poplar/
Building Inukshuk's seem to be a popular backcountry activity!
More to follow