Thanks Les. We have put a lot of hours into them. My posting has been running way behind my building. They are actually getting close to being finished.
Bottoms painted.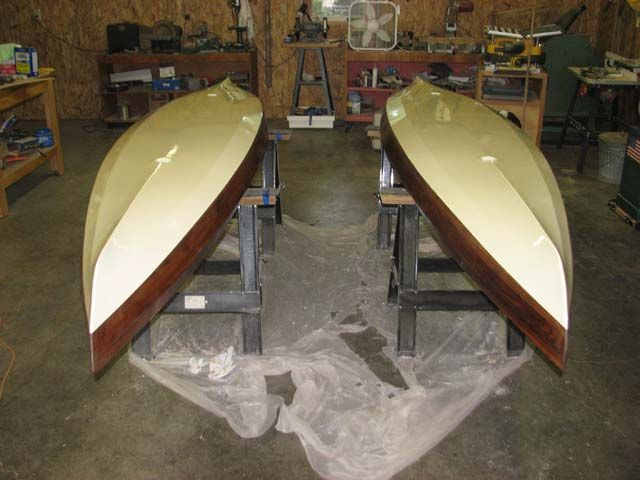 Time to cut some more holes in them. I used the Bosch blades that Matt mentioned in his Stanley build. They are the best jig saw blades I have ever used.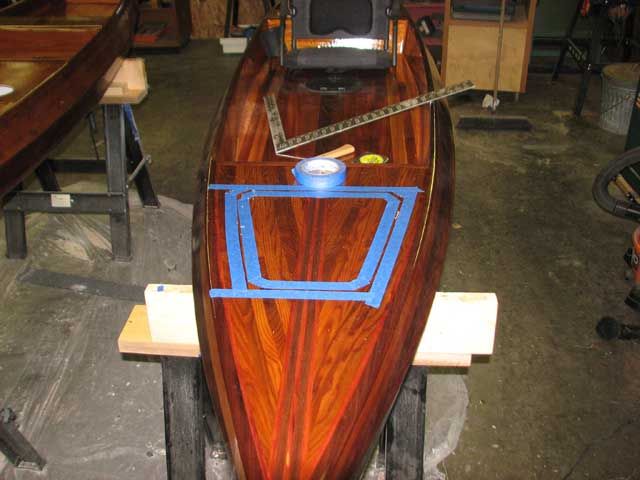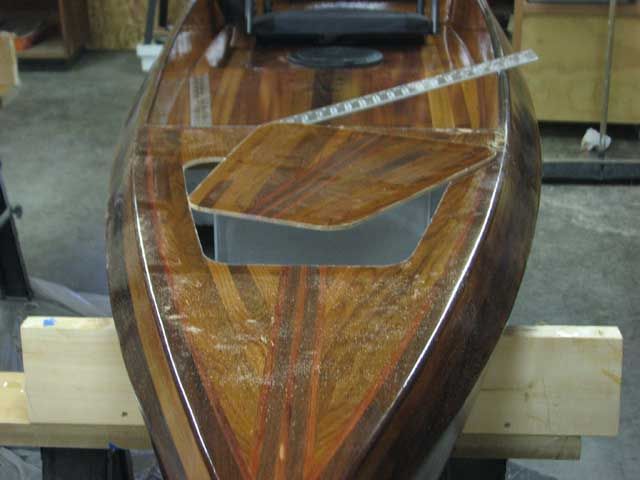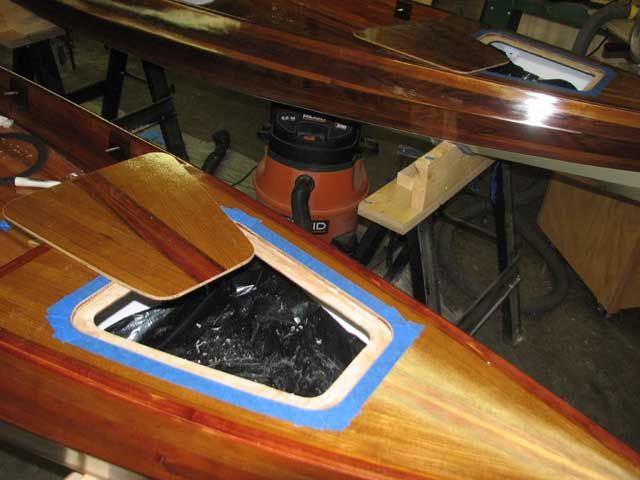 I think I will be able to see what is in the hatches. The white paint is not really as bright as it looks in this picture.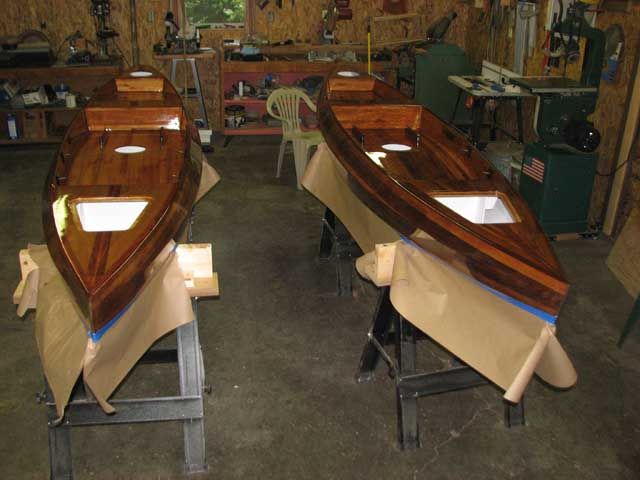 I am scuffing the varnish between coats with Scotch Brite pads. I got tired of doing it by hand and decided to use my sander. The pads stick good to the hook and loop disc on the sander. It works good but messes up the hooks on the sander pad. I bought a Harbor Freight sander to finish with. The complete sander costs less than $20.00 with a 20% off coupon. That's about the same as a replacement hook and loop pad for the Dewalt.
Here's where both boats are now. Studs installed for foot braces, adjustable seat mounts in place, four coats of spar varnish. I don't really like the high gloss of the varnish. I think it will be blinding in the bright sun. I thought about a coat of satin varnish, but I would like to have a finish in between satin and high gloss. I may let it dry for a while and try buffing it out to tone down the gloss a little.