It took a while, but we finally finished these Sabalo's and put them in the water here at Norfork. They both floated. That is usually a good sign.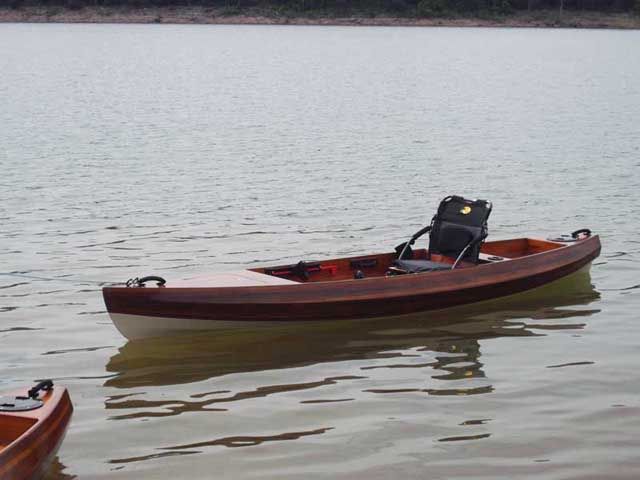 My wife and I left the ramp area and headed up the creek.
She told me she did not have time to pose for pictures. She had a new boat to try out.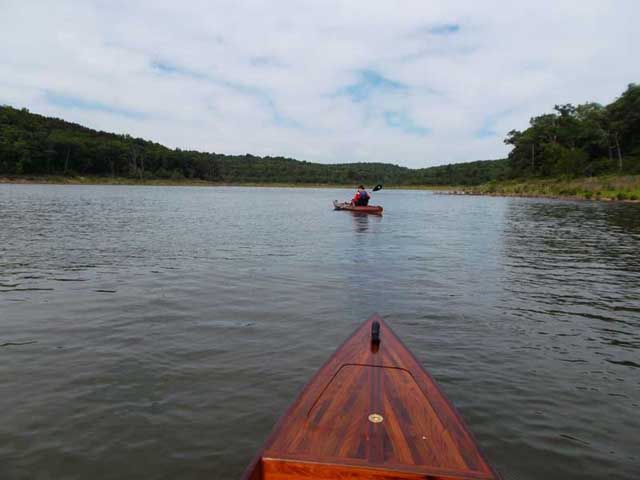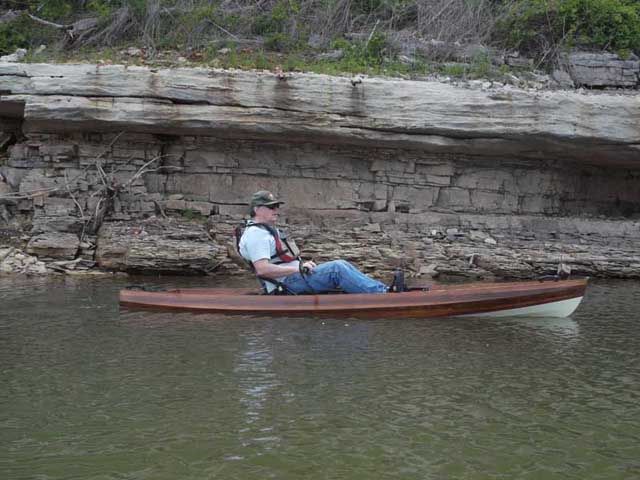 Headed back to the ramp.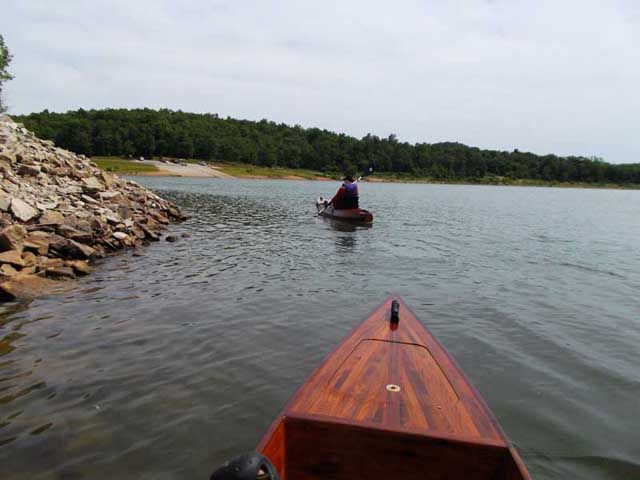 We are well pleased with these kayaks. They are very stable, reasonable fast, and maneuverable. We may need a second trailer for the White River trips we have planned. We haul our other kayaks on top of the car, in J-racks, but I have back problems and cannot lift these that high. I am considering a Harbor Freight trailer to use at the take out point. I may try to come up with a rack to haul both in the bed of the truck. They are obviously too wide to haul side by side, but I may try to build something to stack them one over the other in the bed.